What's New & Special Offers
This is an important page where we keep you up-to-date on our Special Offers and anything new that's happening...
Coronavirus (COVID-19) update 
We are delighted to say that we are now fully open again with all spa facilities available and we are once again offering our full array of wonderful Spa Breaks and Spa Days.
Although it has been announced that all restrictions have been lifted, we have taken the decision to leave many of our Covid safety policies in place for the time-being. With cases still rising nationally, we have decided to change very little in order to best protect our guests, our colleagues and the wider community. We trust that you will understand and support this decision.
Throughout the pandemic, we have been constantly monitoring and re-assessing the guidelines and how they apply to us. We have put in place all the necessary protocols to keep The Lorrens as safe a place to visit as possible – you can see our protocols here: Corona Statement 190721.  We have our full accreditation for a safe and healthy re-opening and have undertaken a full re-assessment and provided all the necessary training.
It has been really lovely to see so many of our regulars returning again and it is great to have the opportunity to give so many ladies taking the opportunity to fully relax once again – especially in these difficult times. A little bit of "wellness" can only be a good thing. They've written some glowing reviews of their Spa Breaks and Spa Days – all of which you can see on TripAdvisor & on Google Reviews.
Please do get in touch if you have questions or would like to check dates; the best way at the moment is via e-mail to relax@lorrensladiesspa.co.uk.
We hope you stay well, look after yourselves and each other and we look forward to seeing you very soon!
Steve, Suzanne & all at The Lorrens.
Hair & Beauty Professionals Against Domestic Abuse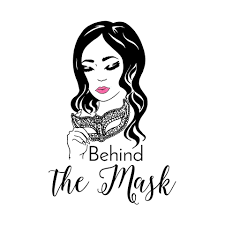 1 in 4 women will experience abuse from a partner or ex-partner at some time in their life and 2 are killed each week. They may be clients, colleagues – even family and friends.
Seeing the signs, offering a kind word and providing information on how to access professional support may change or save someone's life.
All our Team have now taken part in the training which we hope will help us to spot the signs that someone is experiencing domestic abuse and guide us on how to respond in the best way. It's not about intervening or interfering but knowing how we can truly help someone who may really need it.
Silver for Tourism Innovation in South West Tourism Excellence Awards
This is an important page where we keep you up-to-date on our Special Offers and anything new that's happening...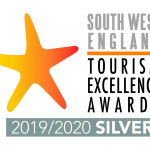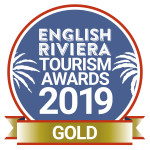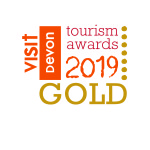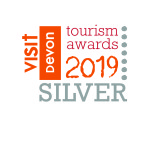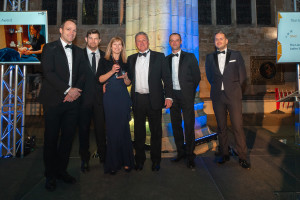 So happy to have been presented with a Silver Award in the Tourism Innovation category at the very prestigious 
South West Tourism Excellence Awards.
 This means so much to us and we had a lovely night at the stunning Exeter Cathedral for the announcement.
Another wonderful accolade came in the 2019 Devon Tourism Awards where picked up a Gold for Tourism Innovation and also a Silver in the Spa & Wellbeing category. So pleased with both these awards as Devon is such a strong county for tourism
We also were awarded two lovely Golds in for 2019 in the English Riviera Tourism Awards. Top Spot in the highly competitive Spa & Wellbeing Category and another Gold in the Customer Service Superstars Category – judged across all the award categories. So pleased and proud of all the team.
Wellness & Complementary Therapies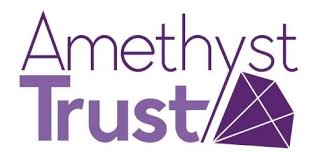 Here at Lorrens Ladies Spa we have partnered with The Amethyst Trust and are committed to training all of our  therapists in specific training for cancer wellness. This will enable us as a ladies health spa to ensure that those ladies on their cancer journey can benefit from wellness support we offer through the enjoyment of a number of holistic therapies in a very safe way from fully trained professionals. These include:
Face and Head Massage
Full Body Aromatherapy (cancer touch) Massage
Reflexology Massage