Ladies Only Spa Breaks Torquay
If you're looking for a luxury spa retreat in Torquay, filled with amazing treatments then look no further than Lorrens Spa. For a ladies-only spa break, we have some of the very best spa facilities in the area. Benefit from the use of our relaxation room, outdoor heated swimming pool, steam room and of course all of the professional spa treatments we have to offer.
Our extravagant spa breaks combine both indulgent spa treatments such as full-body exfoliation and massages with various nights stays at our beautiful spa in sunny Torquay where you have free reign of the facilities for the duration of your stay.
Our health & slimaway breaks are entirely inclusive packages that consist of your stay, all meals for the entirety of your stay as well as the use of the ladies-only spa facilities and supervised training sessions.
Healthy Breaks & Slimaways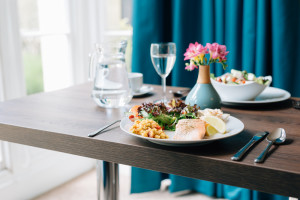 Lorrens Healthy Breaks and our unique Slimaway programmes offer the perfect combination for you to detoxify, lose weight and tone-up. Our carefully selected treatments and an individually tailored exercise routine together with an uncomplicated, well-balanced and tasty low-fat cuisine have proven very successful over the years.
Relaxation & Bespoke Breaks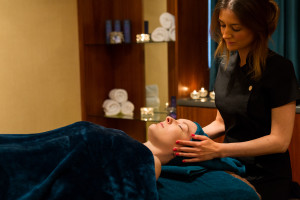 Our indulgent Relaxation Breaks provide the ideal opportunity for ladies just wishing to have "time-out" and to take a break from the stresses and strains of life whilst experiencing superb traditional treatments as well as the very latest therapies available. You can totally relax safe in the knowledge that you are being truly looked after.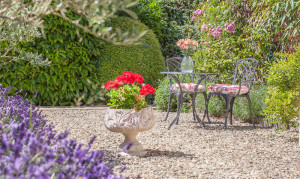 Lorrens Ladies Spa Breaks
Entering The Lorrens Spa in Torquay really allows you to appreciate the benefits that a luxury, ladies-only boutique spa has to offer. Our team of compassionate and highly trained staff offer all of our customers personal, individual care and attention throughout their whole stay with us. With a peaceful atmosphere, we are sure that your stay with us whether that is a healthy break, slimaway or a relaxation break, will leave you revitalised, re-energised and most importantly, relaxed.
As well as enjoying all the benefits of luxury spa facilities, there are also the amazing attractions the English Riviera has to offer! From gorgeous beaches across Torquay, Paignton & Brixham where you can enjoy coastal walks to local sports facilities, theatres and much more. All of this and relaxing swimming pools and steam rooms to come back to will mean your stay will be a restful one.