Wellness & Complementary Therapies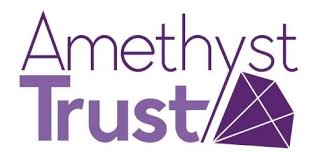 Here at Lorrens Ladies Spa we have partnered with The Amethyst Trust and are committed to training all of our  therapists in specific training for cancer wellness. This will enable us as a ladies health spa to ensure that those ladies on their cancer journey can benefit from wellness support we offer through the enjoyment of a number of holistic therapies in a very safe way from fully trained professionals. These include:
Swedish Massage
Full Body Aromatherapy (cancer touch) Massage
Head & Face Massage
Swedish Massage
Traditional massage, also known as Swedish Massage is the most common type of massage available. It can be used as a standalone treatment for the whole body or often is offered for localised areas such as the back and neck. It aims to relax you both mentally and physically and has been used for centuries.
Swedish Massage involves a combination of movements such as effleurage or stroking, petrissage involving the deeper pressure, rolling and kneading of muscles, tapotement or frictions stimulating the surface of the skin and muscles.
Aromatherapy Massage
Aromatherapy massage uses a variety of Swedish massage techniques in conjunction with specially chosen essential oils.
Essential oils, often described as plant hormones, are extracted from flowers, fruit, seeds, leaves, bark and roots of certain plants and provide therapeutic properties that enhance the massage experience. The most popular oils used include rosemary, eucalyptus, camomile, jasmine, peppermint, lemon, ylang ylang, marjoram and geranium. Your massage therapist selects a blend of oils that will most benefit your health and wellbeing.
Head  & Face Massage
Fabulously relaxing head massage which aims to release the stress that has accumulated in the tissues, muscles and joints of the head, face, neck and shoulders using deep kneading and compression movements over the neck, shoulder and scalp and gentle stimulation of specific pressure points on the face. Head massage is especially good for relieving stress, tension, fatigue, insomnia, headaches, migraine and sinusitis.
The experience is deeply calming and relaxing, leaving you feeling energised and revitalised and better able to concentrate.